Jean-Baptiste Pointe du Sable: The Explorer Who Founded Chicago
Jean-Baptiste Pointe du Sable was a Black trader and explorer who established the first permanent non-Native American settlement in present-day Chicago. He was born in St. Marc, Santa Domingo (present-day eastern Haiti) around 1745. His mother was an emancipated slave from a region in Africa now within the Congo nation. His father was a French merchant mariner on a ship called Black Sea Gull. It is believed that his mother was killed when Spaniards raided their Haitian town in 1755. The then ten-year-old du Sable swam out to sea to find refuge on one of his father's ships. His father eventually took him to France where he received his formal education including learning French, Spanish, English, and many Native American dialects. He also worked as a seaman on his father's ships. 
In 1765 du Sable is believed to have come to America through the port of New Orleans, but having lost his identification papers and been injured en route, du Sable was almost enslaved. He found shelter and safety with a Jesuit priest until he was healthy enough to travel, at which point he journeyed north to the Great Lakes region in search of safety and opportunity. 
By 1770 du Sable had established a trading post at the mouth of what is now the Chicago River (near the current Tribune Tower building) which would later become the city of Chicago. He was the first non-Native American to establish a permanent post. He became a part of the Native American communities and went on to marry a woman named Kittihawa of the Potawatomi tribe. Together they built a home, a barn, and a trading post, and began trading with the local tribes. 
Du Sable's trading post became the main supply station for French and British traders who were moving from the English colonies and passing through the area heading out West. His trading post became a hub of activity and a center of commerce in the region.
Du Sable was a man of elegant tastes. The cabin he called home was built out of imported French walnut wood and housed a feather bed, a couch, and a bureau, as well as mirrors and pictures, and numerous old world art treasures. Du Sable later came to own a farm in Peoria, Illinois as well. The farm encompassed more than 800 acres of land prior to this land becoming a part of U.S. territory. His estate would eventually consist of a house, a horse mill, a bake house, a dairy, a smokehouse, a poultry house, a workshop, a stable, a barn and more.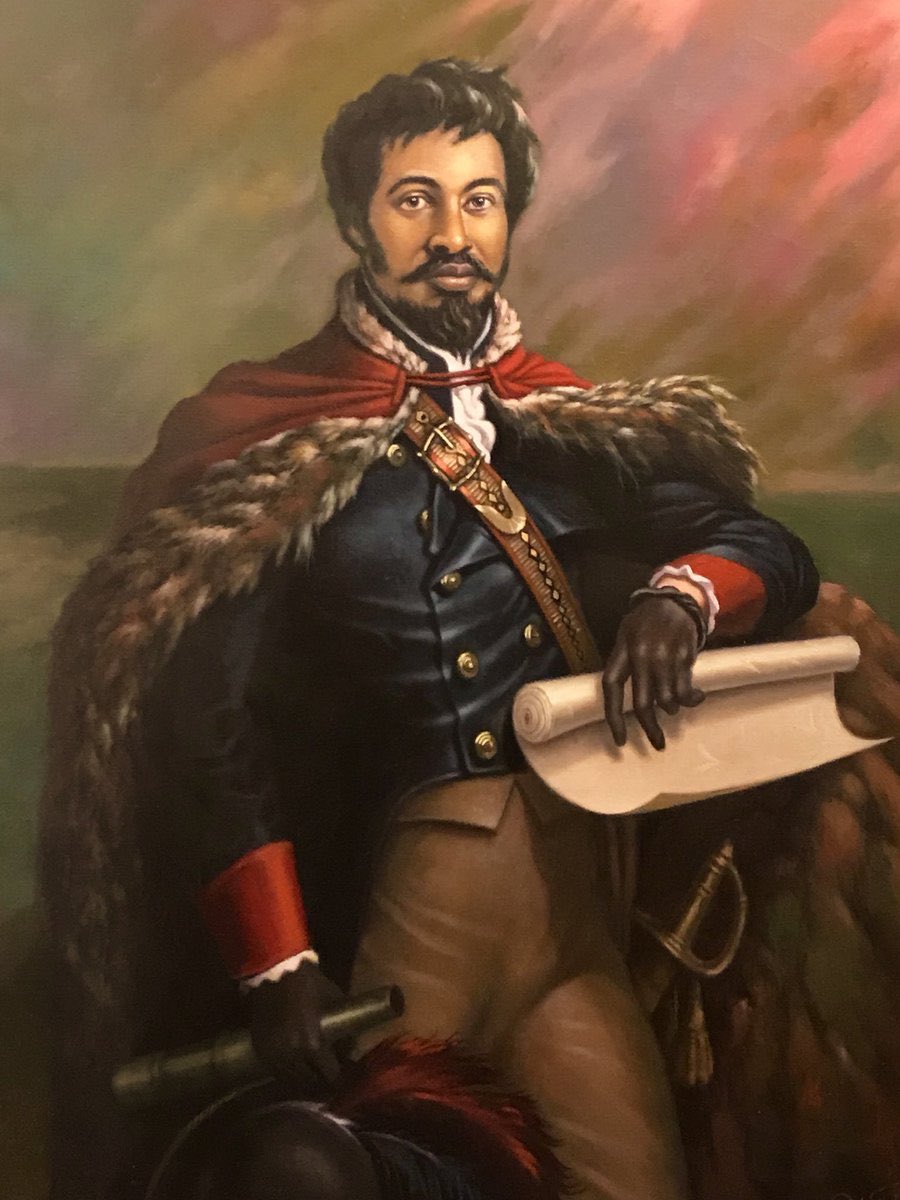 As a Black man who was free, well-educated, multi-lingual and an entrepreneur, du Sable was often considered "suspicious" by the British and the French, as well as by Europeans who were identifying themselves as Americans, so he was often targeted by them. Du Sable refused to allow an American colonel to build a fort in Chicago and refused the same for a British commander who then had DuSable arrested in August of 1779 for defiance of the Crown and taken to Fort Mackinac. At one point du Sable and his family were confined by British soldiers for 5 years during the Revolutionary War.
In May of 1800, du Sable sold all of his property in Chicago to Jean La Lime, a French- Canadian fur trapper from St. Joseph for 6,000 pounds (the equivalent of $4.65 million USD). It is believed that du Sable was likely forced to leave and sell his property for the safety of his family. The sale was filed in Detroit, and witnessed by John Kinzie, a business acquaintance of La Lime. Kinzie, who became infamous for his shady business practices, gained ownership of the land from La Lime after he killed him and then moved onto the property.
Since the only people who knew of du Sable's original ownership of the property were traders who passed through and the Indigenous people who were systematically murdered and displaced, the truth of the original founder of Chicago died with La Lime, leaving Kinzie to bolster his false title as the "Father of Chicago." The false recognition remained and was treated as fact until it was debunked by the Black women-led National du Sable Memorial Society at the 1893 World's Fair.
After du Sable sold his Chicago holdings, he moved to live with his son on the property they owned in Saint Charles, Missouri. Following the death of his wife, Du Sable turned over most of his possessions including ownership of his real property to his offspring. Unfortunately, he was arrested yet again and imprisoned on charges of "nonpayment of debts" in 1814, after which he was forced to live out the rest of his life in poverty. He died in St. Charles in August of 1818.
Du Sable's legacy was unearthed and highlighted by Black Chicagoans in the early 1900s. Du Sable High School opened in the historically renowned Black neighborhood of Bronzeville on the South Side in the 1930s, and a downtown harbor was later named after him. The du Sable Museum of African American History opened in 1961, and in 1968 du Sable was finally recognized officially as Chicago's founder. Du Sable was honored with a stamp in the U.S. Postal Service's Black Heritage series in 1987.Today, a statue of Pointe du Sable stands in Chicago's Pioneer Court, commemorating his impact as the founder of Chicago.

"Here was a frontiersman who lived with an air of regality, and if the city which traces her permanency from him adopted, at a later date, the motto "I Will," she can be sure the first Chicagoan had all the qualities that this slogan implies." Monsignor Meshan of St. Charles Burromeo Catholic Church.
Map the Route From Haiti to Chicago
Materials Needed:
Map routing worksheet (included)

Marker, Pen, Crayon or Highlighter

A thirst for Adventure!
What can you spy with your explorers eye? Who wants to map a route from Haiti to Chicago? Let's go!
Instructions:
Explain that Jean Baptiste Pointe DuSable was a Great explorer who traveled from Haiti to the Great Lakes and is credited as being the Founder of Chicago.
Locate Haiti on the map routing worksheet

Locate the mouth of the Mississippi river

Locate where the Mississippi river and the Illinois river intersect

Locate where the Illinois River meets the Des Plaines River/Chicago River (canal)

Locate Chicago

Color the route from Haiti to Chicago following the Mississippi river, Illinois River, Des Plaines River & the Chicago River/Canal

Explain to children that this is likely a similar route the Jean Baptiste Pointe DuSable took to travel to and found Chicago.
Explain to children that this route is now part of The Great Loop;
a system of waterways that encompasses the eastern portion of the United States and part of Canada.